I am very happy and also proud to be able to announce the new beginning of this project featuring some of my favourite musicians and long-term collaborators. 10 years after the intended premiere we could finally present this music in its entirety and celebrate the legacy of a truly unique artist. Watch this short documentation of the rehearsals and concerts - and stay tuned for more!
---
Very excited to be a part of the inspiring platform Live Music From Sweden. A single camera, handheld recording of my miniconcert at the "Swedish Jazzbrunch" during Jazzahead 2022. Filmed by Mårten Nilsson under the old wooden roof at Kito Vegesack (DE).
In the light of all that is going on in the world around us, it is such an immense privilege to be able - and allowed! - to meet an audience in concert!
I can only hope that music has the ability to reach deeply beyond (hu)man-made borders of gender, race, religion, nations, economics or politics. 
Aspiring to make every note count and to create and share beauty on this planet.
---
Very happy to announce the release of the video "Babar 9" - Aspiring to create and share beauty, togetherness and a space for contemplation, compassion and hope!
---
Very happy to announce some new and rescheduled concerts with various projects! Please check the CONCERTS for more information.
---
Bazar Blå - "Waltz for Many" - Brand new song released!
Please visit BANDCAMP and check the CONCERTS to catch us live! A new waltz ..
---
New music and video in the making!
Bazar Blå spent some wonderful October-days together in Sweden .. new music and video in the making - stay tuned for more updates!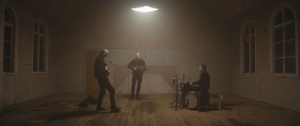 ---
Elbphilharmonie Hamburg - Reflektor by Manfred Eicher - ECM!
Very happy to be part of this special event - please check the Elbphilharmonie for more information and join us in the celebrations!
---
I am very happy for all the fantastic reactions and inspiring support - thanks for listening!
---
New Solo Concerts confirmed
- check the Dates!

---
News from Bandcamp!
bazaarpool - the home of many wonderful projects - Have a listen!
NEN - our first Structures released - Have a listen!
Bazar Blå - Malmö 1999 - new album! - Have a listen!
---
One Link to Provenance on all platforms .. have a pick!
---
That was 2019 - Björn Meyer awarded the Swiss Music Prize!
Extremely happy, overwhelmed, grateful and inspired. Thanks to all for letting me be a part of this unique swiss community since 1996!