Very happy to announce the release of the video "Klockan Två" - Aspiring to create and share beauty, togetherness and a space for contemplation, compassion and hope!
---
Very happy to announce some new and rescheduled concerts with various projects! Please check the CONCERTS for more information.
---
New music and video in the making!
Bazar Blå spent some wonderful October-days together in Sweden .. new music and video in the making - stay tuned for more updates!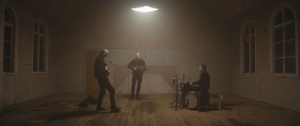 ---
Bazar Blå - "Malmö 1999" - Still out there!
Please visit BANDCAMP and check the CONCERTS to catch us live! A live recording from .. Malmö(S) .. 1999. A concert that always held a special place in our hearts. Now we have finally found a very good reason to release it - 21 years later!
---
Elbphilharmonie Hamburg - Reflektor by Manfred Eicher - ECM!
Very happy to be part of this special event - please check the Elbphilharmonie for more information and join us in the celebrations!
---
I am very happy for all the fantastic reactions and inspiring support - thanks for listening!
---
New Solo Concerts confirmed
- check the Dates!

---
News from Bandcamp!
The signed copies of Provenance are sold out but the music is still available in all formats!
NEN - our first Structures released - Have a listen!
Bazar Blå - Malmö 1999 - new album! - Have a listen!
---
One Link to Provenance on all platforms .. have a pick!
---
That was 2019 - Björn Meyer awarded the Swiss Music Prize!
Extremely happy, overwhelmed, grateful and inspired. Thanks to all for letting me be a part of this unique swiss community since 1996!